The new single, 'Lay You Down' from Soca Jukebox is here! Join the Soca Jukebox mailing list and we'll give you a free download on October 20th when the track hits iTunes.

Live VooDoo & Live VooDoo II
Late In The Evening
Bang The Drum All Day
Cinderella
Jamming

Soca Jukebox will be celebrating locally with a release party on Oct. 17, 2015 at the St. Joe Frontier Casino. The first 75 guests will receive free download cards with special gifts and prizes […]
Want a free download of Soca J's new original single?
We'll send you a free digital copy of "Lay You Down" just for joining our mailing list.
The first 75 guests that can make it to our […]
Soca Jukebox writes songs with words. Who knew they could spell?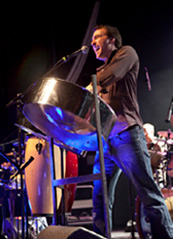 CLAY JOHNSTON
Vocals
Double Seconds / Percussion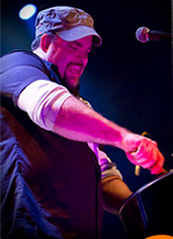 JAY ALBRIGHT
Vocals
Lead Pan / Percussion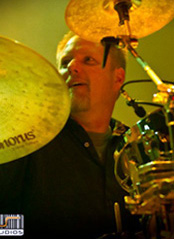 DAVE JARMAN
Drums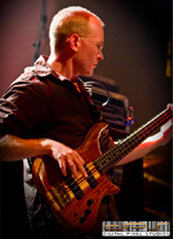 BEN LEIMKUHLER
Bass / Percussion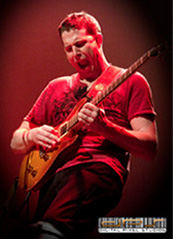 JASON RILEY
Guitar / Vocals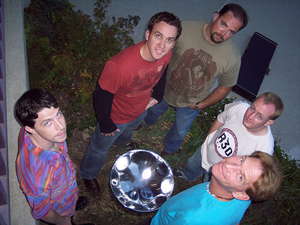 Island Rock extroverts, Soca Jukebox http://socajukebox.com/ is one of the genre's premier show bands. This five-piece ensemble features a battery of shimmering steel pans, an array of Latin percussion, a fastidious rhythm section and incendiary guitar work. SJ's cast of trained professional musicians are multi-instrumentalists and engaging performers dedicated to "bringing the party".
A live Soca engagement showcases five decades of well-known repertoire from diverse musical genres, reinvigorated by fresh, stylized arrangements and a high-energy percussion showdown. Their great song selection, top-shelf vocal talent with smooth harmony and tribal chanting offer sanctuary in an all-out Drum War. Soca Jukebox is interactive, crowd-pleasing and has a wide appeal to all ages and musical tastes. Their unique blend of Trop-Rock advances the category through classic hits in Rock, Reggae, Calypso and Soca ("SO-ul CAlypso") infused with charisma, humor, false bravado and Rasta-goodness.
While Soca Jukebox is now in their 10th season, the core of the band has been performing together since their college days. Formal studies included master classes with Trinidadian steel pan inventor/pioneer, Elle Mannette as well as numerous Caribbean and Latin percussion specialists. Devoted to the cultural legacy, but with an ear on innovation, Soca's talented players carry the music forward to uplift, entertain and share.
Soca Jukebox is always "In Season", transporting land-locked expatriates and those in need of a "3 hour tour" on a year-round musical getaway. From their Kansas City, MO home base, the ensemble is nationally touring to festivals, college campuses, casinos, clubs, corporate and private events or a venue near you! The band has accepted invitations to divert and delight disparate factions from heads of state to "parrotheads".
Title                               Artist

Ants Marching                       Dave Matthews Band
Stir It Up                          Bob Marley
People Get Ready/One Love
I Shot the Sheriff
No Woman, No Cry
Jammin'
Could You Be Loved
3 Little Birds
Don't Worry Be Happy                Bobby McFerrin
Baja                                Traditional
Cinderella
Fiesta Latina
Jamaican Farewell
Limbo Song
Bang on the Drum                    Todd Rundgren
(Sittin') On the Dock of the Bay    Otis Redding
Under the Boardwalk                 Coasters
Red, Red Wine                       Neil Diamond/UB40
Brown-eyed Girl                     Van Morrison
Into the Mystic
Call me Al                          Paul Simon
Fifty Ways to Leave Your Lover
Late in the Evening
Oye Como Va                         Santana
Evil Ways
Chitlins Con Carne                  Stevie Ray Vaughn
Day-O                               Harry Belafonte
Hot, Hot, Hot                       Arrow
Margaritaville                      Jimmy Buffet
Cheeseburger In Paradise
Two Pina Coladas                    Garth Brooks
In Your Eyes                        Peter Gabriel
I Can See Clearly Now               Johnny Nash
What I Got                          Sublime
Santeria
Burn One Down                       Ben Harper
Hotel California                    The Eagles
St. Thomas                          Sonny Rollins
The Weight                          The Band
Send Me On My Way                   Rusted Root
I'm Yours                           Jason Mraz
Easy Like Sunday Morning            Lionel Richie
…and many more Trop-Rock Favorites!
Date
City
Venue
Country
Tour: 500th Show Victory Lap '15
10/17/15
St. Joseph, MO
St. Joe Frontier Casino
United States

Time:

8:00pm.

"Lay You Down" Single Release Party!

10/20/15
Worldwide Release
"Lay You Down" – Single
United States

Time:

7:00am.
Tour: Free '15
12/04/15
Global Mystery
Private
United States

Time:

7:00pm.
Tour: 500th Show Victory Lap '15
12/11/15
Kansas City, MO
Argosy Casino
United States

Time:

9:00pm.
12/12/15
Kansas City, MO
Argosy Casino
United States

Time:

9:00pm.
12/18/15
Kearney, NE
Cunningham's Journal
United States

Time:

9:00pm.
12/19/15
Kearney, NE
Cunningham's Journal
United States

Time:

9:00pm.